Shape Weight Formulas
The following shape formulas can be used to calculate the nominal weights for various carbon steel shapes.  These weight calculations are based upon the theoretical weight of steel at 40.80 pounds per square foot per one inch of thickness.  These weight formulas are for nominal weights, (and are approximations), and should not be considered an exact weight.  All dimensions are to be in inches.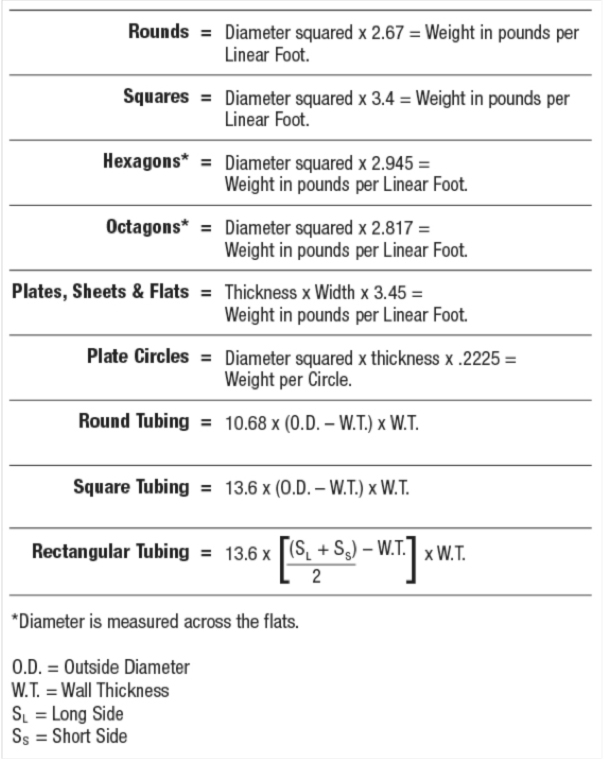 General Formulas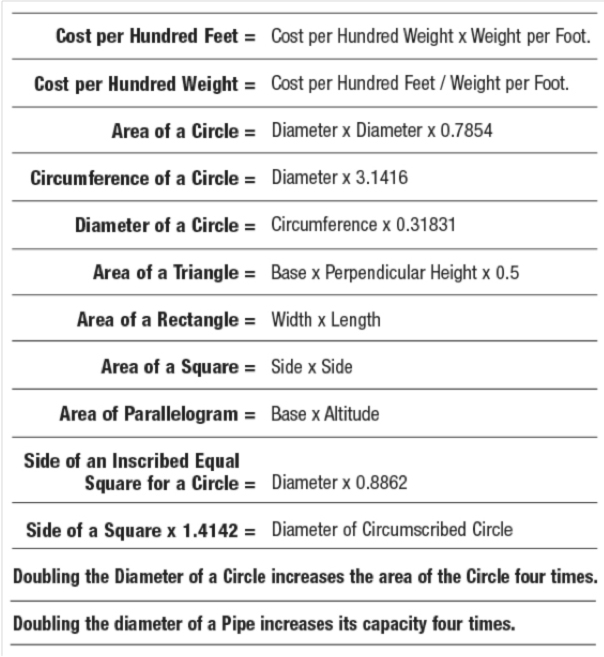 Metric Conversion Formulas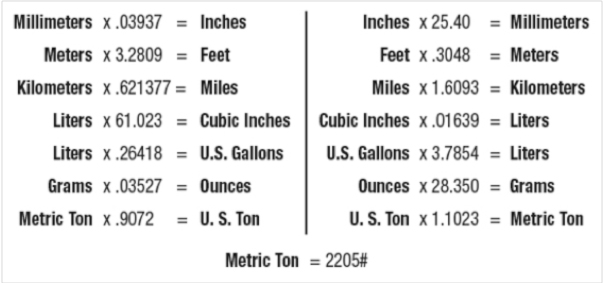 Inches to Millimeters Conversion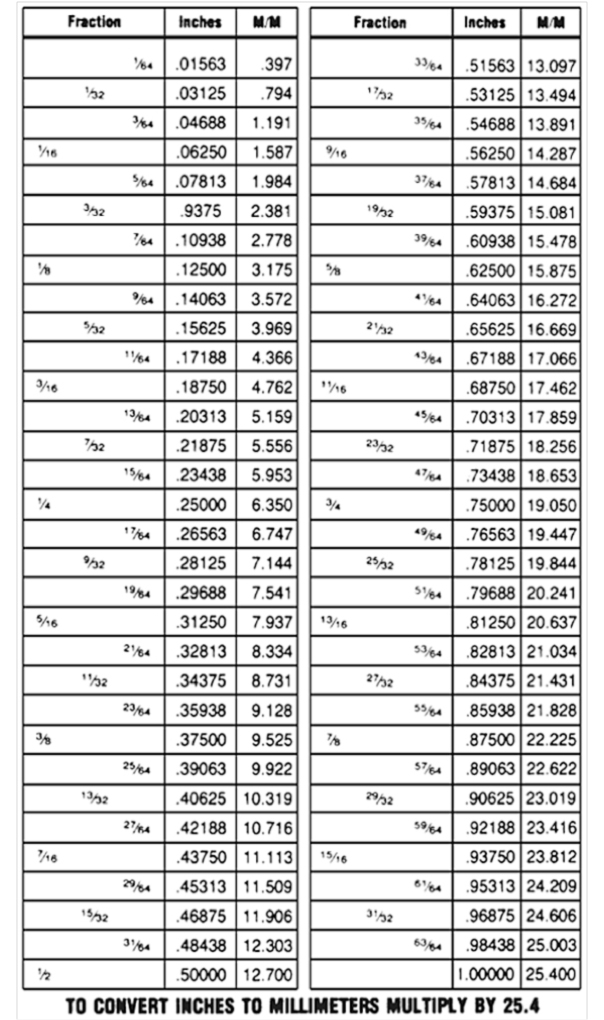 Millimeters to Inches Conversion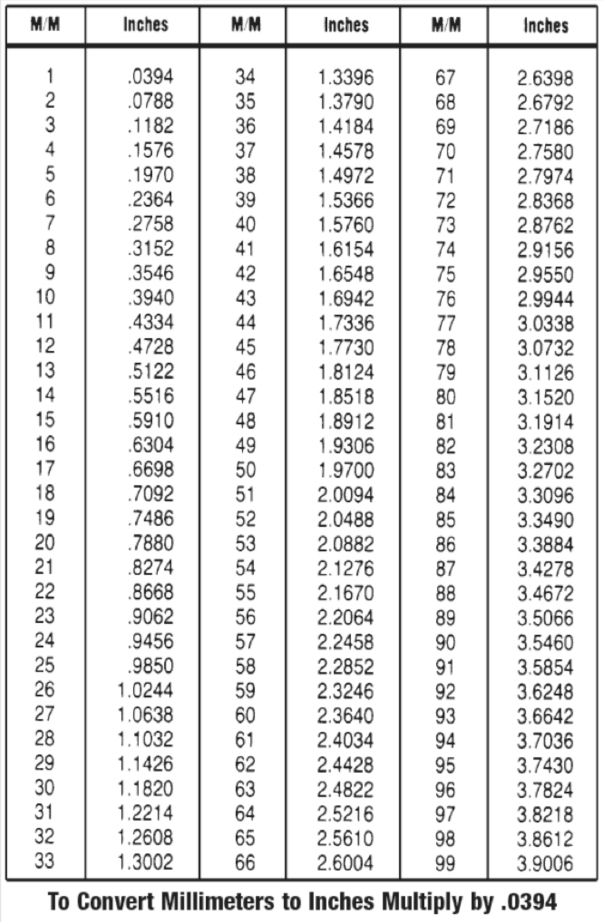 Inches Expressed in Decimals of a Foot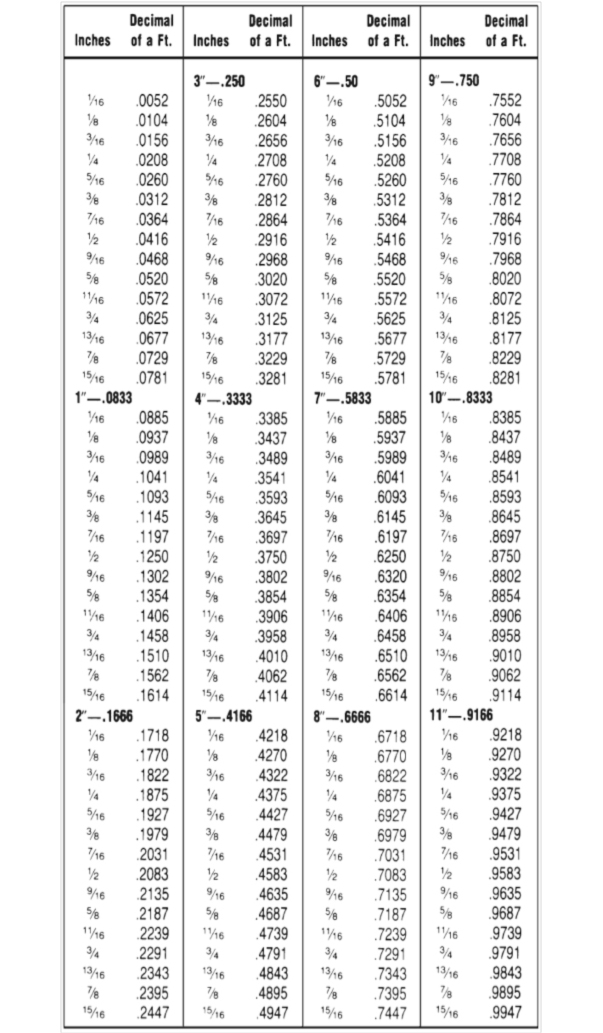 Fractions of an Inch in Equivalent Decimals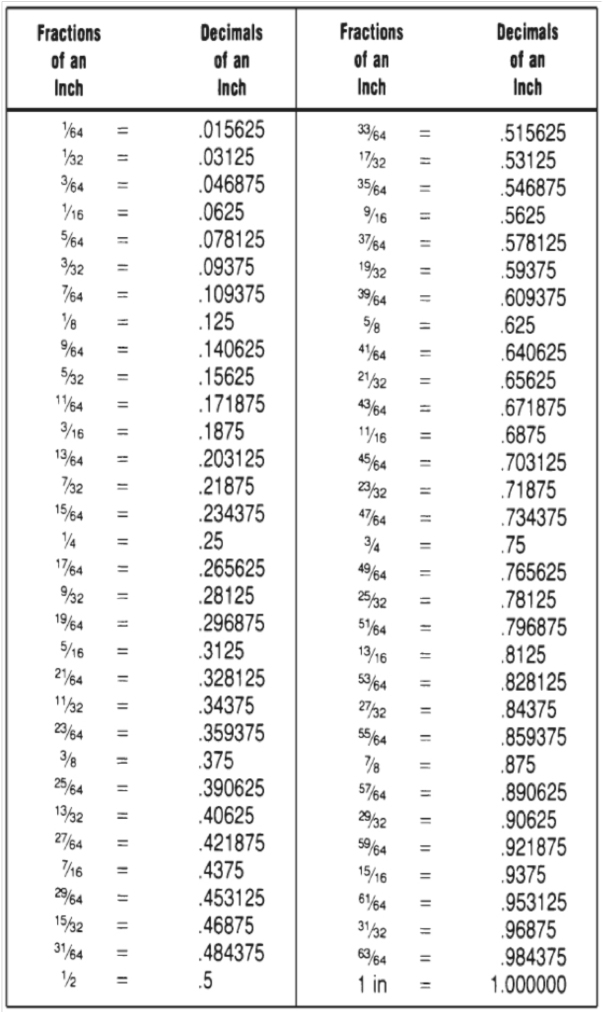 Helpful Links
American Institute of Steel Construction                              www.AISC.org
Metals Service Center Institute                                          www.MSCI.org
Have a question about our processing services or want to send in a quote?
Get the Latest News and Offerings from AZCO Steel
Simply Click Here and we'll keep you informed.